Dancing isn't just a hobby for Suzane Chan, it's her way of connecting Christmas Islanders to their past and ensuring their culture survives long into the future.
The 33-year-old has a fulltime job running community events, but spends her evenings and weekends working tirelessly to keep local children engaged in the community through dancing, costume and drumming.
She pays for most of the costuming, props and other equipment herself, though in recent years she has been supported by Christmas Island Phosphate.
On top of running a dance troupe and drumming classes, she is also in the Poon Saan Club committee, which runs all of the Island's Poon Saan club festivals.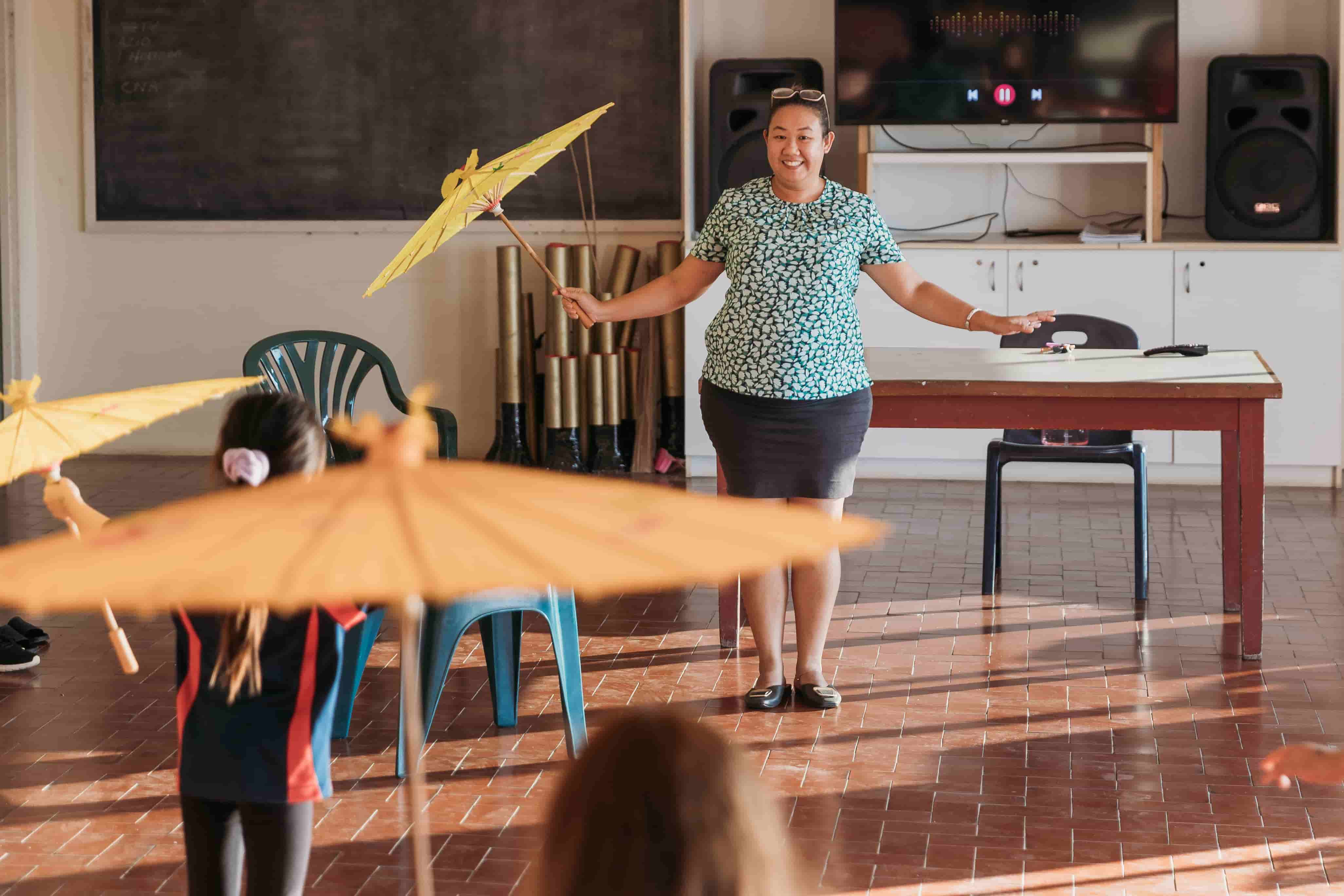 Her goal is to give the next generation the same vibrant childhood she had on the Island and encourage enough young people to stay and preserve her beloved community.
"My grandparents and parents migrated here from Malaysia in the 1970s to work at the phosphate mine, and my parents actually met and married here on the Island," she says.
"When I was born in 1988, they were in Perth, but we moved back here not long after and I've lived here pretty much my whole life.
"I call this Island home, and I call it my family."
Suzane recalls growing up in a close-knit and safe community steeped in history and Chinese cultural traditions passed down from the older generations on the Island and through the arts.
"It's not that I don't like adventure or hiking or any of the other things that draws people to Christmas Island, it's just that I love the culture and history of the Island the most and it brings me back home," she says.
Like many of her generation, Suzane was forced to leave the island to complete her education in Perth.
"In my generation, we never had Year 11 or 12 on the Island, so we had to leave to finish high school and then many would go on to University or TAFE, which they continued in Perth," she says.
"Some have come back to Christmas Island, but most never did."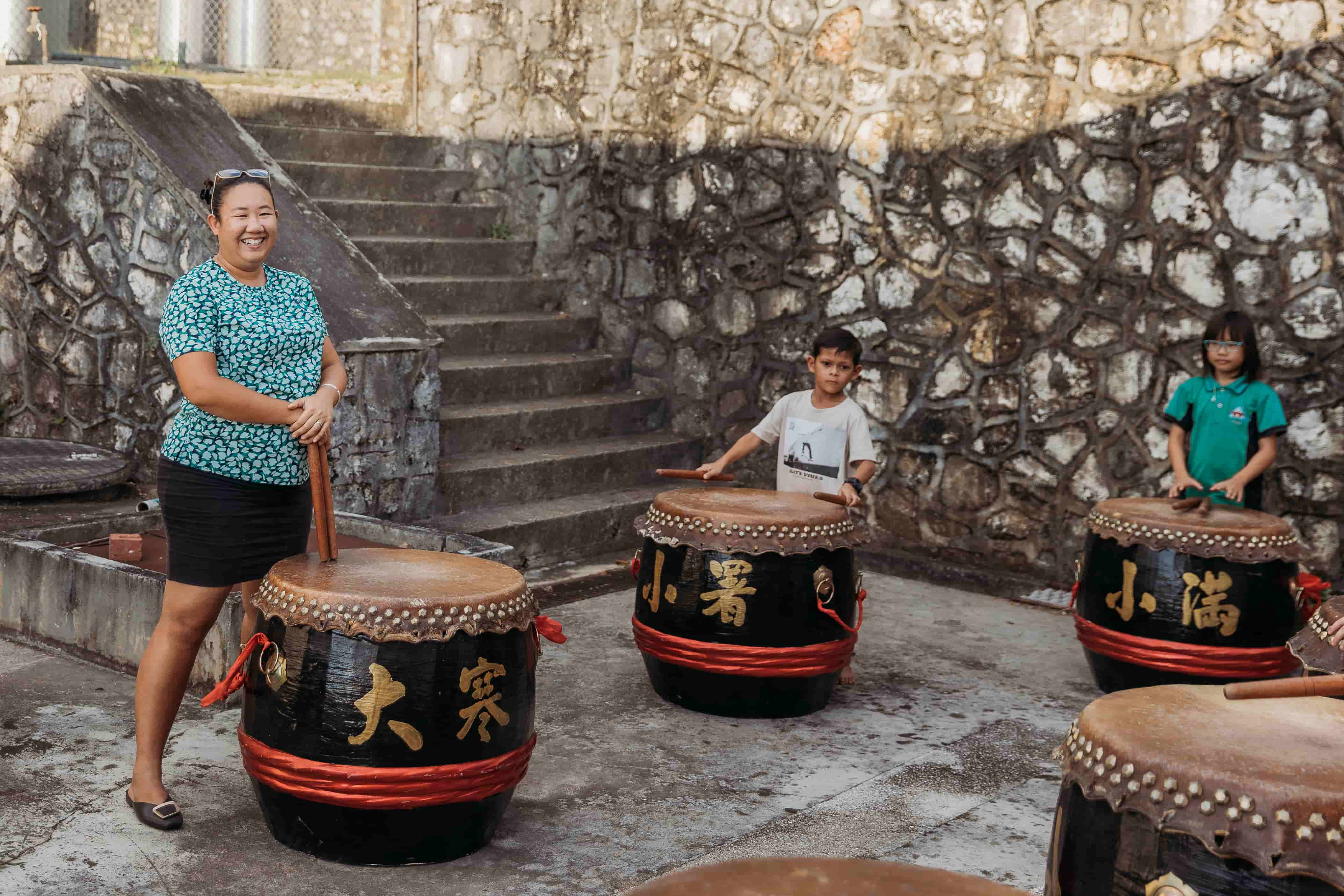 After high school, Suzane initially stayed in Perth to study fashion and design, but she never stopped thinking of Christmas Island as her home.
She returned in 2008, bringing her new qualifications with her.
Suzane held fashion shows on the Island for about seven years, which she used to make money to donate to a variety of charities and local organisations including the Royal Flying Doctor Service, the Catholic Church, the Buddhist temple, and the Senior's Association.
However, she soon saw a gap for local young people.
"When I was a child on Christmas Island, I was in a dancing group, but then I went away to Perth to study for five years and no one was doing any dancing," she says.

"No one was picking up the culture through dance, so I decided to pick it up myself and in 2012 I started my own troupe, which I call my dance family.
"At the time it was just me and one of my friends from Malaysia who came down here and got married, so it started as a two-member group, then it became four and it has multiplied over the years."
Suzane's dance troupe now has about 25 members and includes children between the ages of 10 and 14.
Although it began as a way to share and celebrate Chinese culture through dance, the troupe has become as multicultural as the population of Christmas Island, with a mixture of Indian, Japanese, Chinese and European dancers.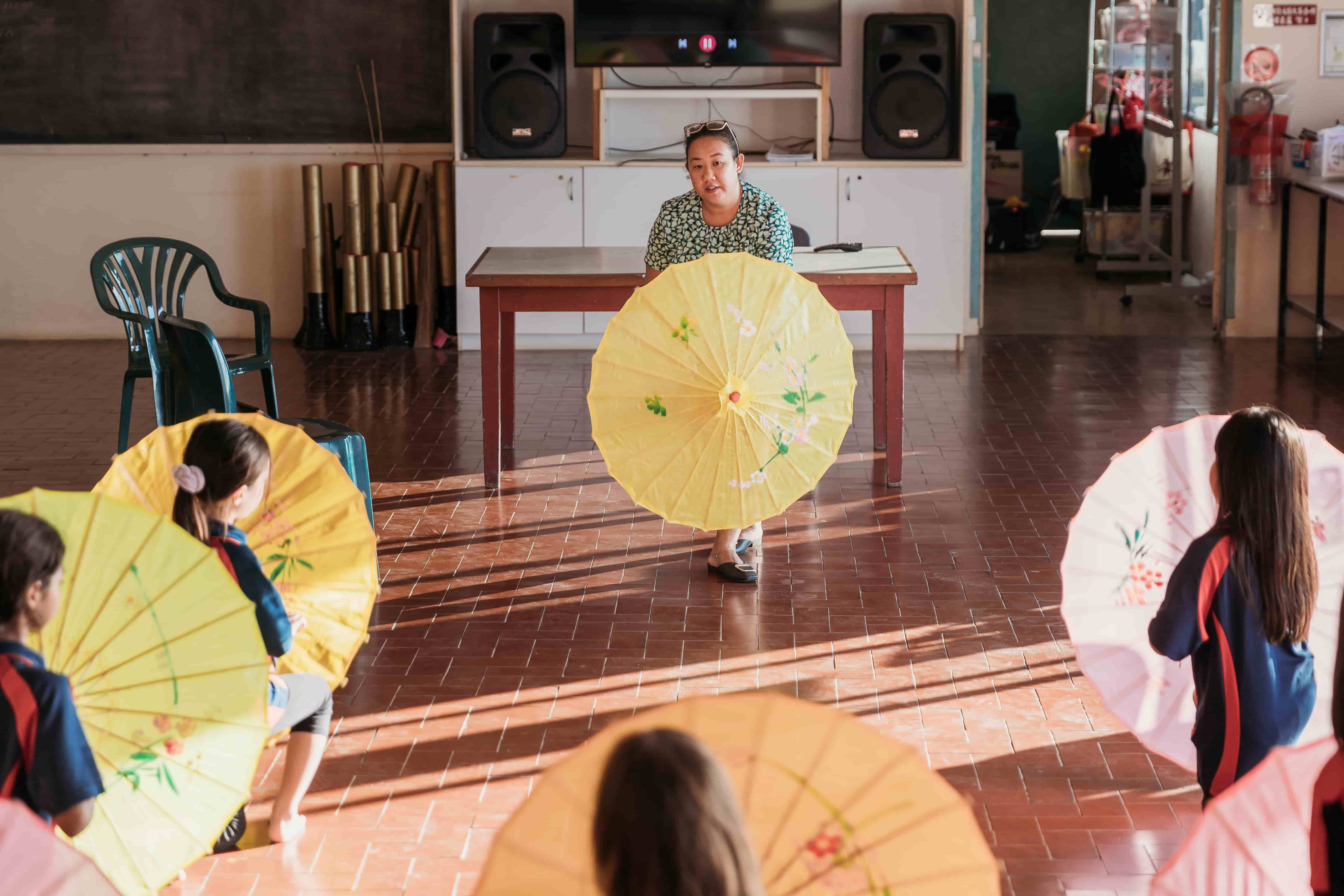 According to Suzane, the dance styles have also become more reflective of Christmas Island's unique cultural melting pot. With traditional Chinese dance as a base, mixed with hip hop and other modern styles, but still used to tell new generations the old Chinese stories.
"My girls dances for the Chinese New Year, Union Day, Senior Week, and the Mooncake Festival," she says.

"With the Mooncake festival, we have a story we tell through dance about the lady from the moon."
In Chinese culture, the lady on the moon is Chang'e, the wife of Houy Yi, who was an archer.
According to the legend, there were once Jade Emperor's 10 suns in the sky that were burning the earth and destroying crops, but Houy Yi shot nine of them down, which saved the world.
Houy Yi and Chang'e were banished from the heavens for killing Houy Yi's sons.
However, it was not long before Chang'e grew restless with her new life.
Houy Yi was given an elixir that would grant just one person eternal life, but he did not drink it because he could not bear to be separated from his wife, so he hid the pill.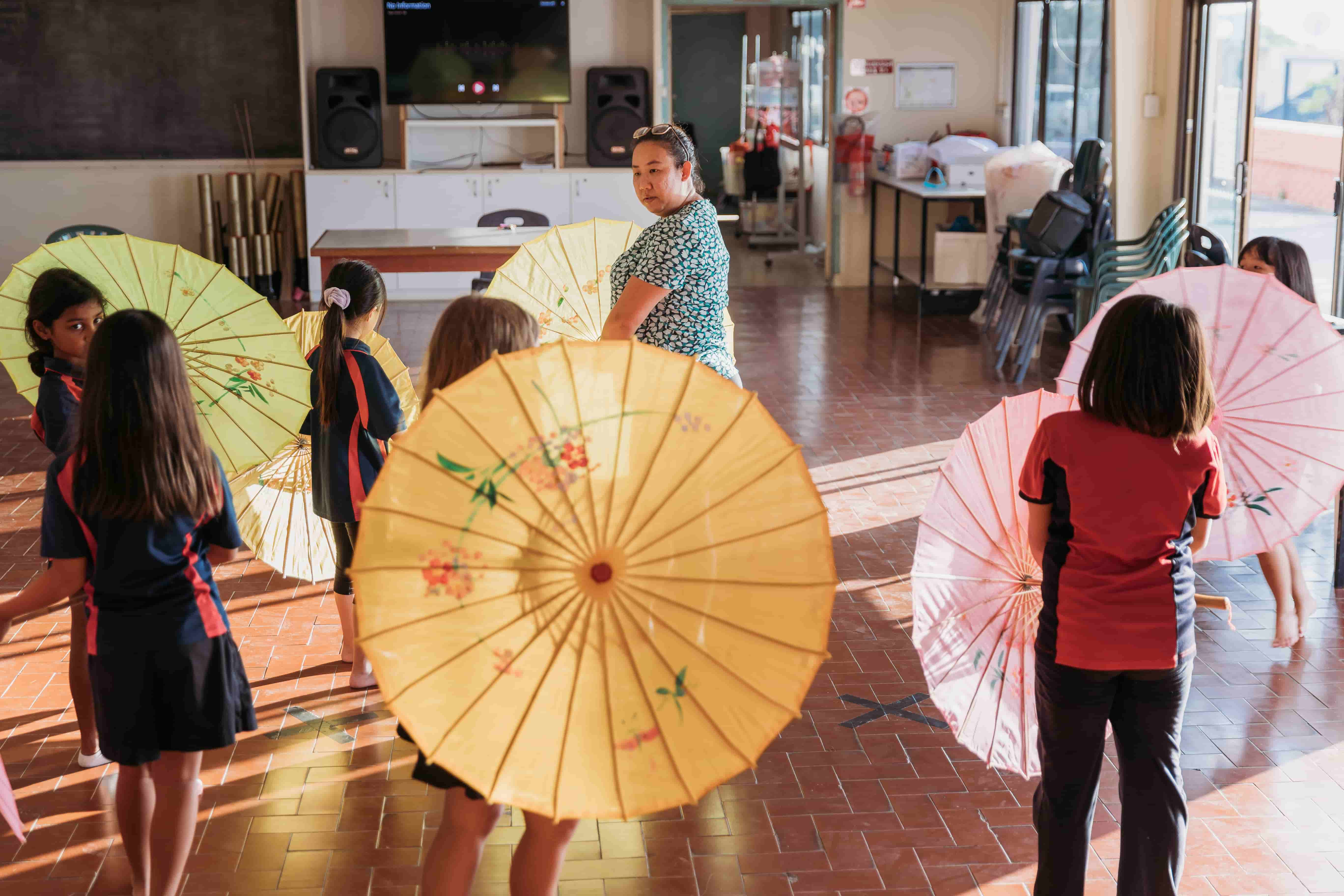 One day Chang'e found the pill and took it then she slowly floated to the sky instead of returning to the heavens because of her selfishness.
Houy yi raised his bow to the night sky, but he feared that he would pierce the heart of his beloved wife.
Suzane says the Mooncake Festival has continued as a way to keep family members eating dinner together, sharing moon cakes, displaying lanterns and keeping Chang'e company
"It's very important for us to tell people on Christmas Island what our culture is, what our stories are, and the history of our beliefs, that normally falls on the eight month of the lunar calendar" she says.
"When we do this through a performance, the kids understand and they can say, 'oh, I know now why it falls on this day, and why we do it on a full moon.'
"I want to see those traditions continue and for the Island to thrive.
"It would be great if there were more younger kids who stayed behind because it would strengthen the Island.
"The older generation are ready to retire, so it would be good to have younger people to take their place and to bring their broader ideas to keep the island going."
According to Suzane, one of those ideas could be to encourage the community to be involved in the future of the Island's economy.
She says dance would play a key role in this, because not only would it keep Christmas Island's culture alive, but it would also be a way to share it with visitors.
"To have tourists come down on specific times when we have events will be great because they can see the community coming together," she says.
No matter what the future holds for Christmas Island and its people, for Suzane, they must never lose sight of their past and the stories that bind them together.