Christmas Island has been home for sisters Vicky and Choy Foong Ong since they arrived as teenagers in 1985.
The Ong family, which includes four girls and two boys, moved to the Island because their father got a job with the Island's phosphate mine.
Vicky, 12 at the time, remembers her first glimpse of the Island clearly.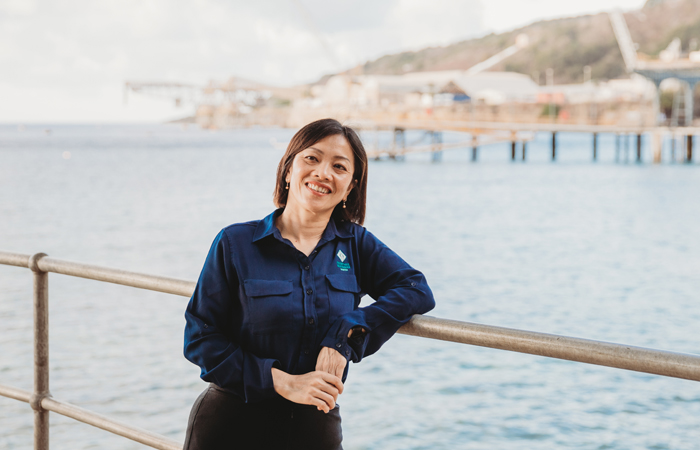 "When we were circling in the air trying to land, all I could see was green," she says.
Coming from an urban environment in Malaysia, Vicky recalls being disappointed at the sight – at least initially.
"I was expecting another city, to be frank," she explains.
"When I saw it was all green, I just felt like I wanted to go home, back to Malaysia."
But despite the relative lack of amenities at the time and the struggles to learn a new language, it didn't take long for the Island to replace Malaysia as home in the sisters' minds.
"When you start to settle down, you do actually enjoy it because it's peaceful, it's safe, we can wander anywhere without locking the door," Vicky says.
Choy, who is three years older than Vicky, had to work harder to pick up the language as she adjusted to a new education system late in her high school journey.
"It was quite hard to catch up with schoolwork," Choy says.
"I stayed in a special class for about six months to catch up with the English language before I was able to join the normal class from Year 9 onwards."
Unlike present-day Christmas Island, which boasts a high-performing Year 11 and 12 offering that sees many graduates attend university, Vicky and Choy both had no choice but to continue their education on the mainland after Year 10.
As the older of the two, Choy was the first the make the move and had to stay in a dormitory while she attended Northam Senior High School, which was a shock to the system in comparison to the freedom she had enjoyed on Christmas Island.
"They had a lot of rules and restrictions and that was for me very hard," Choy remembers.
"They didn't allow us to go around and we only had a certain time to let us go out to buy groceries, otherwise we always had to stay at the hostel, study and do chores."
The experience of being separated from her family and the familiar surroundings of Christmas Island proved so difficult that Choy decided to return home after Year 11.
Vicky had an easier time of it, renting a place in Perth with her friends and attending Lynwood Senior High.
Not only did Vicky complete Year 12 on the mainland, she remained another three years studying to be an accountant before the call from home.
"My mum hadn't seen or spent time with us for five years, she wanted me to come back and get a job here," she says.
"I came back and worked here for a few years with the mining company."
However, as a young professional seeking to build her resume, Vicky felt the need to gain more experience than Christmas Island could provide.
When Christmas Island Phosphate (CIP) offered Vicky a position at its Perth office in 1999, she took it up gladly – even though she says she still missed her family.
A year later, when the Perth office was closed and there was no position in her field available on Christmas Island, Vicky felt even more distant from her home in a way that she hadn't before.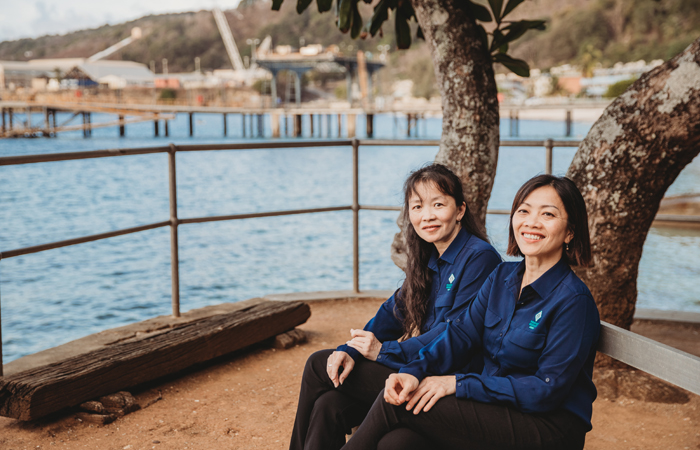 "It was a mixed feeling, it cut off the link to Christmas Island," she says.
"My tie to Christmas Island, apart from my family, was also through CIP."
It left Vicky in a difficult position about going it alone on the mainland or forfeiting professional development by retreating to the safety of the Island.
"I was thinking, what should I do?" she says.
"Should I come to Christmas Island not knowing whether I have a job, or should I just stay in Perth and venture out myself and try to actually build my own experience?"
For two years, Vicky stuck it out in Perth working for various companies until an accountant position opened up back on Christmas Island and she returned home.
"They grabbed me up and asked me if I was interested, and I thought maybe it was time to go home," she says.
The feeling of arriving back at Christmas Island let Vicky know she had made the right choice.
"The first time I came back it was just 'I know this place, this is my home, I know my way around it, I don't have to worry about my safety, now I know the people'," she recalls.
"I've stayed ever since."
While Vicky was on her Perth sojourn, Choy – who also works for CIP as a payroll officer – was setting down roots on Christmas Island, getting married and starting a family.
Coming from a family with four daughters, Choy now has four of her own.
Vicky also started her own family and has two boys.
Now mothers themselves, the two Ong sisters appreciate that the Island can offer them almost anything they could want.
Safety, peace of mind, a small community and, crucially, a strong connection to traditional Chinese culture.
"Now that I have my own children, I'm glad they are here in Christmas Island instead of in Perth," Vicky says.
"For Chinese on the Island, we have the Mooncake Festival, the Hungry Ghost and Chinese New Year.
"If they would have been in Perth, they would not actually understand some of the traditional culture we have here – from their point of view it would just be Chinese New Year."
The Island offers Vicky and Choy so much as parents, but it lacks professional job opportunities for their children as things stand at the moment.
Vicky's sons are in Kindergarten and Year 2, so she doesn't need to worry about that for the moment, but the issue is much more pressing for Choy.
Her four daughters have already graduated high school and are all either studying or working off the Island, with her eldest daughter travelling even further afield to work as a nurse in London.
Choy says it's not always their choice, but the Island doesn't offer much in the way of opportunities for young professionals and she supports their decisions to leave.
"They wanted to come back, but if they are not building or maintaining their skills, it kind of puts them backwards," Choy says.
"If you study say nursing or engineering, if you come back here you cannot just work as a labourer.
"If you cannot find a job in your field then you are wasting your time to come back."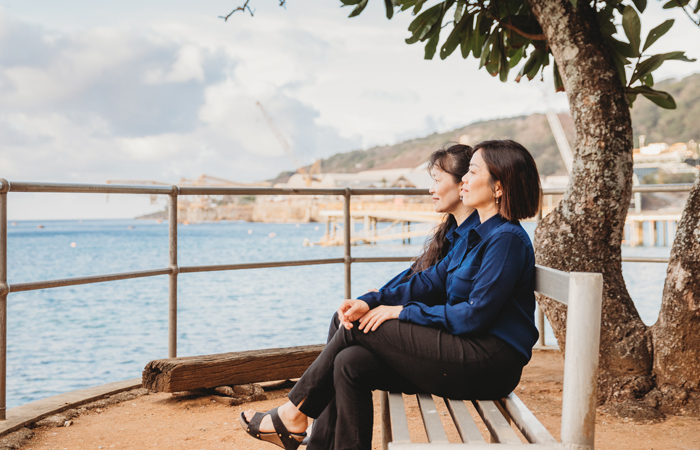 The problem is the same one that Vicky faced many years ago and if an accountant position with CIP had not been offered to her, the youngest Ong sister admits she might never have returned to Christmas Island.
"If there's no job opportunity, I don't know what I am supposed to do here," she says.
"I'm not a person that can just live on a casual position or where you have a job for one or two weeks and then just sit at home – I can't live like that."
There are encouraging signs that the situation will improve as Christmas Island Phosphate seeks an extension of its lease to give it enough time to build up the infrastructure needed to support other industries.
Tourism is one of those industries that will emerge from the shadow of mining to anchor the Island's economy, but the Ong sisters know it will take more than just building a resort to attract tourists.
"We still need other activities to support it," Vicky says.
"You can't just have a resort or hotel here, just with golf and nothing else.
"You still need restaurants or some sort of theme park to keep the kids busy."
Choy, who worked at the old resort that closed down due to the Asian Financial Crisis, says building a new resort will add more than economic benefits.
"It will build some social life, especially with young professionals, if they come back," she says.
"Some of them are single, so if they have a big social life they might actually tend to stay longer."
Vicky says the key to creating a future where her sons can thrive as professionals on Christmas Island ultimately rests with the mine that brought her back home.
"We still need to have the mine going until they have another major economic activity in place," she says.
"That's my personal point of view."